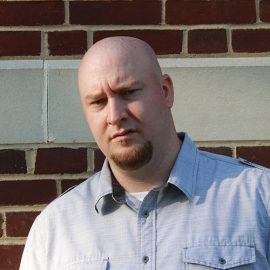 Comedian Seth Knorr
Comedian/Host
Seth has over 12,000 followers on Facebook where he posts the material that wasn't good enough for his live show. His material includes current events; marriage; children; sports; fishing and the outdoors; growing up; school; traveling; the Amish; off-the-wall topics and one-liners; and everyday life experiences. The wide array of material allows everyone to have a great time!
Seth also manages the Shippensburg Comedy Club, which has received very high reviews on Facebook. He believes each show, whether he performs or books it, should live up to his standard of high quality, laugh-packed standup comedy.
Whether you are looking to book a single comedian or put together a multiple comedian show, Seth can help. He regularly works with a large number of other quality comedians and owns all of the equipment needed to put on a successful show; including a sound system, two spotlights, and a portable stage.
Since childhood, he liked telling jokes to friends, family, and anyone who would listen. Almost fifteen years ago, he started performing for audiences. You may have never heard of Seth, but that's okay–he has probably never heard of you either.
His talent has taken him all across the country from performing for dignitaries at the Ivory Coast Embassy, to performing at churches, youth groups, semi-formal and prom after parties, colleges (such as West Virginia University & Bethany Lutheran College), camps, theatres, comedy clubs, fundraisers, civic organizations, fire houses, hospitals, corporate events (such as Time Warner), prisons and countless other private & public events.