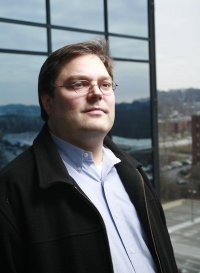 Douglas Maddox
Speaker/Producer
About Douglas Maddox
Doug Maddox DBM Communications Producer
Douglas Maddox founded DBM Communications, Inc. in 1990 with a vision to provide full-service communications to his clients. His years of experience as a producer in both film and video, and as an adjunct professor at Towson University, will help bring your project to life. Douglas has been successfully producing media projects for corporations and non profit organizations since 1988 as a producer, director and project manager.
Douglas' objective is to produce film, TV and video productions with the highest quality utilizing his passion for creative use of technology and storytelling in the entertainment industry.
Douglas has earned more than twenty-five Telly, Communicator, Videographer, Crown and Aurora awards. He travels internationally, consulting and teaching about film and new media production. Douglas understands the production process and has successfully produced, executive produced, written budgets and business plans for large and small size films and television shows. He also works in the distribution and representation of films, TV and documentaries.
Douglas Maddox was inducted into the Producers Guild of America in July 2007 and has since served as the National Capital Chair and as a member of the Broadband Committee. His most recent feature film credits include The Bill Collector (Danny Trejo) and Undaunted (Josh McDowell), an award winning biopic on the early life of noted author and speaker Josh McDowell. Mr. Maddox is also the producer of other award winning productions such as Elvis Home Movies (Elvis Presley), The Rack Pack (C. Thomas Howell), and Christmas Ranch (Francine Locke, Taylor Lyons and Allen Williamson), distributed by DBM Films along with other distribution partners in North America and International.
Lexington Who's Who has also recognized Douglas as a successful entrepreneur. A member of the Producers Guild of America, Douglas has been honored with the Marc A. Levy distinguished service award in 2011. He also started the National Capital Chapter of the Producers Guild where he holds the position of Chair Emeritus of that chapter. His clients include corporate and non-profit, including fortune 500 companies. Douglas is a graduate of Towson University and University of Maryland with a BA in Communications and Film.