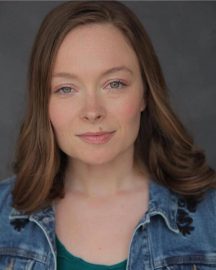 Laura Mae
Speaker/Judge
Laura has been involved in the local creative arts all her life, began her journey into the industry 8 years ago and has been involved in film, television, casting, and in training performers.
Owner and founder of Christian Casting, a casting agency born from a deep heart's desire to see the gifts of Christian entertainers be given a community where project makers, talent and crew alike, all across the nation (and eventually around the world) could easily find, inspire, encourage, and better one another.
CC is here for HIS purpose, for His glory, and to truly be the salt and light this world needs. The desire and even demand for faith and inspirational films has never been greater. The stage has been set. When we all come together, we are unstoppable.